After another busy month at Ryan Specialty, we have put together a collection of the most popular news, events, interviews and other stories from across our firm. Catch up with us by taking a look at the posts below!
We are honored to have made the list for America's 100 Most Loved Workplaces by Newsweek!
Check out the article here.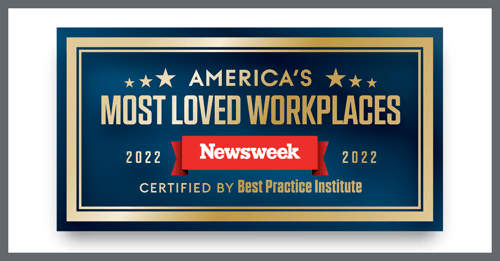 Congratulations to Ryan Specialty Transactional Risks International's Marta Batalla Leon on being named one of the 2022 Women to Watch by Business Insurance magazine. Click here to read the article. #WomentoWatch #BusinessInsurance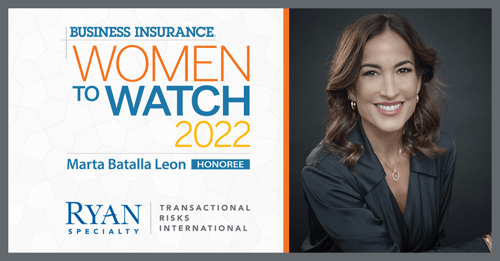 EmergIn Risk and President & CEO Jamie Bouloux were included in The Independent and Business Reporter's "Best of Business" section, featuring their article "Digital dangers, and how to defeat them." Click here to read the article. #BestofBusiness #CyberRisk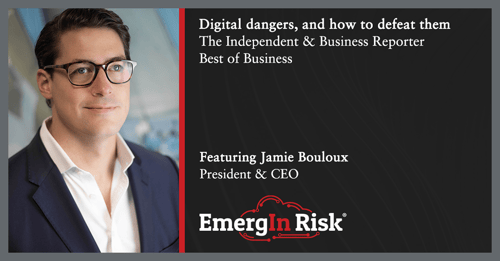 RT Specialty President – National Property & Managing Director Brenda (Ballard) Austenfeld had the pleasure of speaking at Target Markets Program Administrators Association (TMPAA) Women's Leadership Group.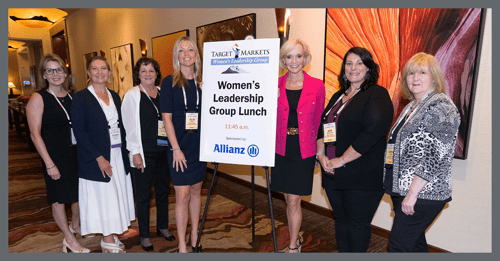 RT Specialty Professional & Management Liability Broker Pilar Summerville presented at ePlace Solutions' 2nd Annual S.A.V.E.S virtual event for the "Industry-Specific Risks, Part 1" session. #SAVES #ePlaceSAVES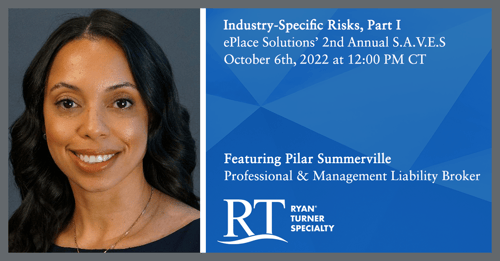 RT Specialty Senior VP Brandon Lewis and National Practice Leader, Private Client Group Jason Lentz had the pleasure of speaking at Gamma Iota Sigma's 51st Annual International Conference, leading the session "Whatever it Takes: A Day in the Life of a Broker." #GIS2022 #InsuranceCareers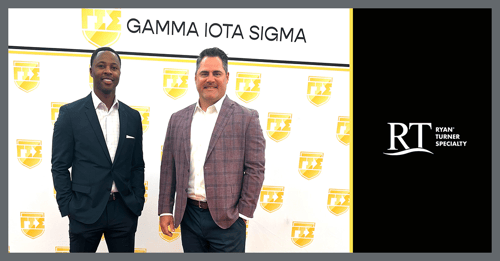 RT Specialty National Aviation Practice Director Shan Rogers was a part of the "Something is Watching Me - Drones, Privacy and Insurance Issues" webinar hosted by the American Bar Association.
#RPTELaw #Drones #AviationInsurance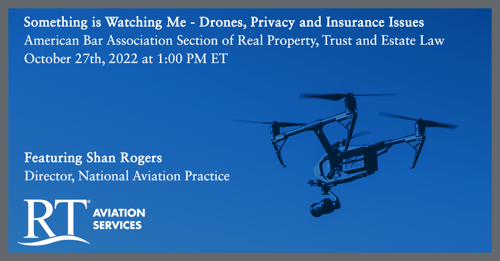 EmergIn Risk Senior Underwriter Ryan Kratz participated in the panel "State of the Market: Emerging Trends" at
Advisen's 2022 Cyber Risk Insights Conference in New York. #CyberRiskInsights22 #CyberInsurance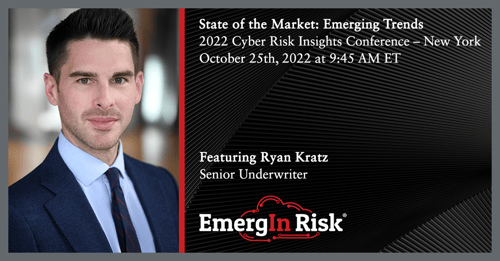 Lou Georgalas and Donna Crudeli of the National Specialty Programs' Staffing Services team attended the American Staffing Association's Staffing World 2022 conference, an event that supports the staffing community with educational and networking opportunities.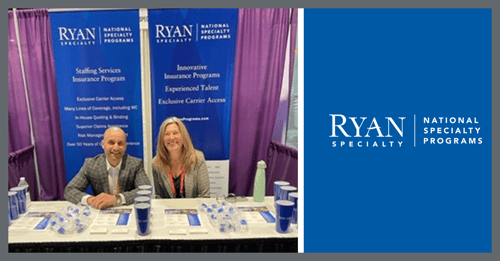 Gary Fleming, PERse's Risk Engineering Practice Leader, attended the American Clean Power Association (ACP) Offshore WINDPOWER conference, an event that provides education and promotion for the future of offshore wind in the United States.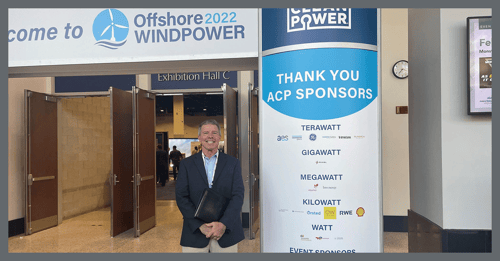 RT Specialty has released a new issue of RT ProExec Insights, which focuses on what to watch for in the current D&O insurance marketplace. Click here to read the new issue. #DirectorsandOfficers #InsuranceMarket #ProfessionalLiability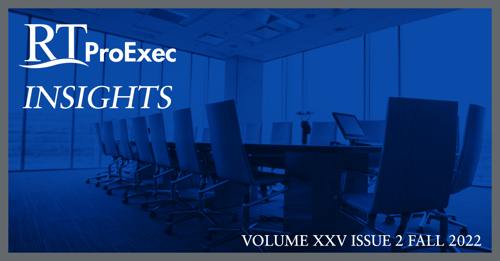 A client's risk tolerance is an important factor when considering a workers' compensation deductible plan. Check out RT Specialty's quick Deductible Q&A and educate clients on the benefits these plans offer to both insureds and carriers. Click here to read the overview. #WorkersComp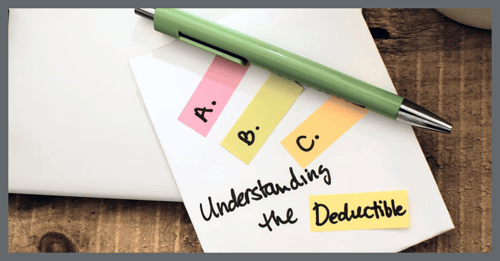 RT Specialty's latest US Casualty Insurance Review features a market overview and spotlights on California wildfires and the transportation, construction and real estate sectors: Click here to read the review.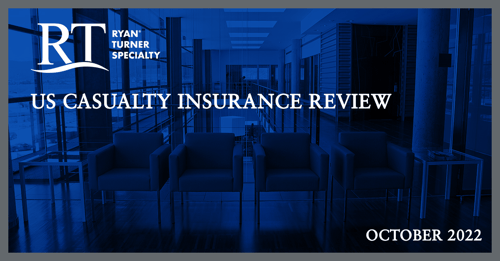 Ryan Specialty announced two promotions to key new roles within Ryan Specialty Underwriting Managers. Tom Curran is appointed Chief Wholesale Distribution Officer, and Jim Shaffer is appointed Chief Retail Distribution Officer. Click here to read the press release.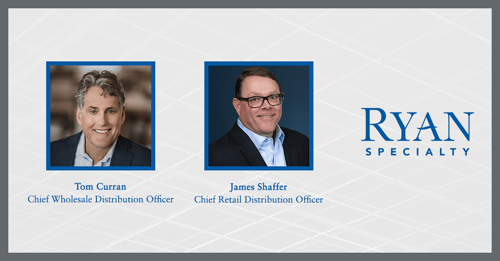 We are pleased to welcome Yue Xu, Ryan Specialty's new Head of Data & Analytics. Yue is an experienced data and analytics leader in the specialty P&C insurance space with expertise in applying analytical solutions to insurance problems and building agile, scalable data platforms.