After another busy month at Ryan Specialty, we have put together a collection of the most popular news, events, interviews and other stories from across our firm. Catch up with us by taking a look at the posts below!
Ryan Specialty announced that it has signed a definitive agreement to acquire Socius Insurance Services, a national wholesale insurance broker headquartered in Northern California. Socius will become a part of RT Specialty, Ryan Specialty's wholesale distribution specialty. Read the press release.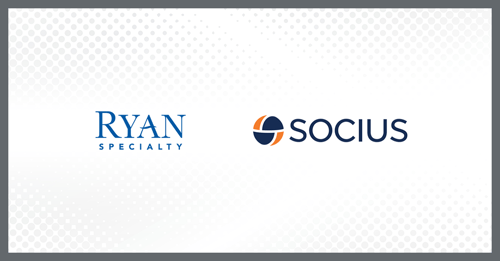 We are pleased to share that Ryan Specialty Underwriting Managers won MGA Platform of the Year at The Insurer's Program Manager Awards 2023. The judges noted "how well supported the platform is, as well as the impressive level of expertise in its ranks." Congratulations to the entire Ryan Specialty Underwriting Managers team!

The 2023 shortlist also included Emerald Underwriting Managers for the Program Launch of the Year category and PERse (Power.Energy.Risk) Senior Underwriter Emelie Klehr for the Rising Star of the Year category. Kudos!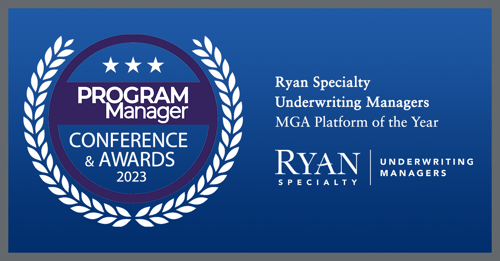 Business Insurance has announced the finalists for their U.S. Insurance Awards, and we are pleased to share that they include Alive Risk for Insurance Underwriting Team of the Year and Erik Davis and Chad Hall's RT Specialty construction team for Wholesale Brokerage Team of the Year.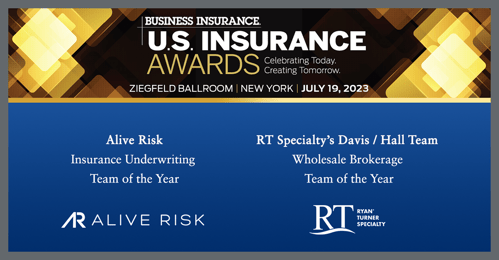 Read RT Specialty's May 2023 US Casualty Insurance Review, exploring how current global economic conditions, well-financed plaintiff bars and subsequent large settlements and jury verdicts have impacted the casualty market. Read the review.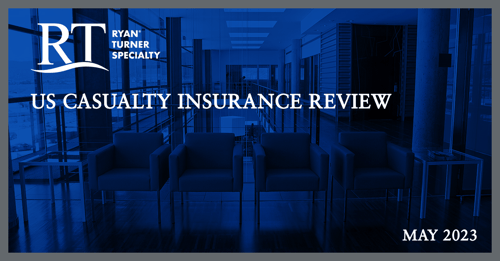 RT Specialty announced the addition of a new workers' compensation program for restoration contractors to their portfolio. This exclusive and limited distribution workers' compensation program is competitive for all aspects of the restoration industry, including janitorial, dry cleaning, carpet, rug and upholstery cleaning. Read the press release.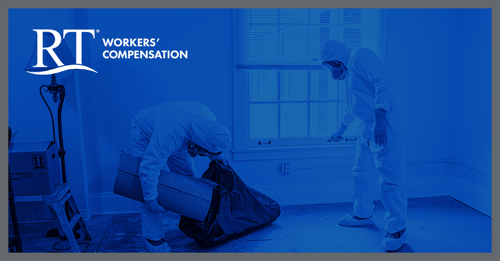 Emerald Underwriting Managers' Joe Murphy and Dan Houska had the opportunity to speak with The Insurer TV about their first year of business and the current state of the primary and excess casualty insurance markets.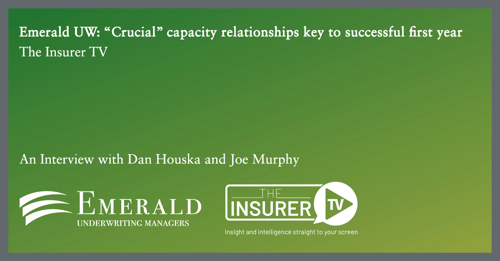 Thank you so much to everyone who joined us for the 2023 RT Binding Authority Summit! It was an absolute pleasure to come together to celebrate our successes and further build on our relationships. Watch the video!



Aloha! RT Specialty's California workers' compensation team had the pleasure of attending the Independent Insurance Agents & Brokers of California's Blue Ribbon Conference in Hawaii. Thank you to everyone who joined us!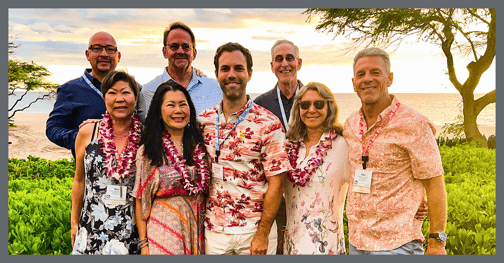 RT Specialty and Ryan Specialty Underwriting Managers, including Jason Bienemann, Mike Agliata and Derek Brann, shared a booth at Go Big Industry Marketplace presented by Big I New York!